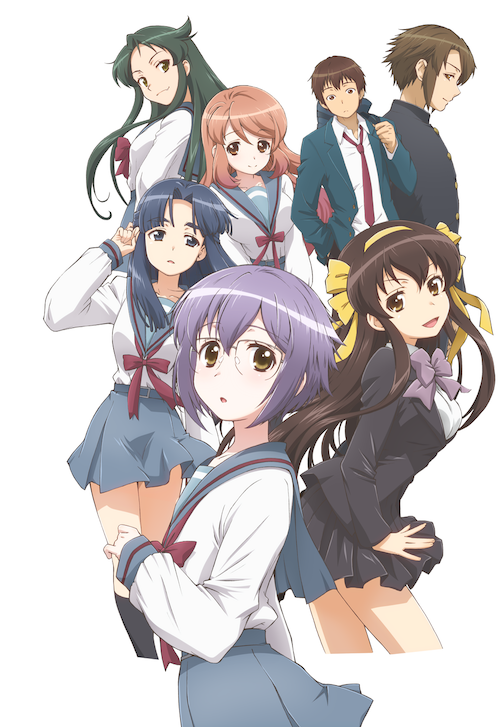 These are the shows that I'm still watching from spring and a few from winter that are still going and will end this summer.
World Trigger is really a winter show but they're going for 50 episodes. It will end this summer since they're at show # 38, unless things get dragged out since the writer of the manga was having health issues. Those "Neighbors" really mean business. When the action kicks in with this show, it doesn't stop. Though for some reason when you watch, it seems like it's only 15 minutes even though it's a full length show.
Assassination Classroom. Winter show too but watching the dub so I'm still not at the end. It's already renewed for a second season so I guess I know what DOESN'T happen. Just need to know how. An alien trying to teach kids to become model citizens while they are also being trained to kill him so the Earth doesn't get blown up. Who wouldn't want to see that.
Durarara x2 Waiting for dubs for the second half of the season, too much dialogue to go to subs when I've seen it all in dub format so far. This show has a ton of dialogue, almost as much as the Monogatari series. The sequel takes off where the last one left off but brings in new criminal acts. The same cast of characters is along for the ride too with a few new ones.
My Love Story. Nice little story about a guy who is not like everyone else but he gets to "get the girl". She's so cutesy though that sometimes it throws it off since he's really oaf-ish. I'm sure a lot of you reading this, remember when you were awkward in trying to date and all that. Even though nice guys usually finish dead last, it's nice to see Takeo actually winning.
Food Wars though I'm not sure why, it's like I want to turn away but I can't. It's basically a Food Chef show but in high school.
Rinne is hot garbage, not sure how it's still going. I stopped watching a while ago but I'll come back to it when it's over and finish the show.
The Disappearance of Nagato. I'm sure the Haruhi phenomenon has turned some people away from a good show, just because people actually like it but so be it. If you don't like something because a lot of other people do then that's your problem. I didn't know what to expect from the show but I'm liking it. They took the most docile and muted character and gave her a personality. It's kind of funny watching Ryoko be so motherly to Nagato, you would think they're mother and daughter, watching Nagato trip over herself for Kyon is sad and funny at the same time. Mikuru is still the cutesy character who gets harassed but now she also has Tsuruya harassing her, not just Haruhi. Watching the characters from a different perspective is actually pretty funny. I'm only at episode 6 since I'm watching the dubs so I'm not up to the supernatural stuff that is bound to happen.
Blood Blockade Battlefront. This show seems to be getting a lot of praise. It's a good show but I wouldn't put it up there with some of the other spring shows but that's just my opinion. New York gets transformed into some hell on earth with monsters, vampires, superpowers and all that and Ian Sinclair (Space Dandy) voicing a character who's very much like Space Dandy…I'm watching. I like the show and still watching but I'm watching the dubs so I'm behind a few episodes behind.
Arslan Senki. Some of you may know the name or know it by The Heroic Legend of Arslan. The show may be new BUT this is a manga based on a manga/novel started in the 80s, technically. There are a few branches to the story and it may also come from the newer ones in the 90s. It's about a young boy, son of the royal family who eventually rises to become king. Lots of war, blood and treachery. This show has a lot to keep you interested though it may be dry for some.
High School DxD BorN. Yes it's on the list. I stumbled on this show a while back while I was looking for High School of the Dead. When I first watched the original series I was like WTF. This is one of the ecchi shows that kind of changed the way things were done in some of the others. It actually had a plot and lot of fighting scenes and all that. Not the biggest fan of the main character but the show has it's positives and negatives. BorN carries over the same style of comedy, ecchi and fighting. Though I guess some people just watch for Rias Gremory and the other vixens. I can ignore some of the lewdness and enjoy the rest of the show but at least they make it part of the show and not just "here you go, look at some breasts".
Still haven't started Seraph of the End: Vampire Reign or Ultimate Otaku Teacher but I gave up on Mikagura Gakuen Kumikyoku though. Some may not be continuing shows for some of you because you were watching subs. I prefer to watch dubs because in most cases, you don't have someone trying to shoehorn sayings into another language that might not make sense and some of the translations are off too.