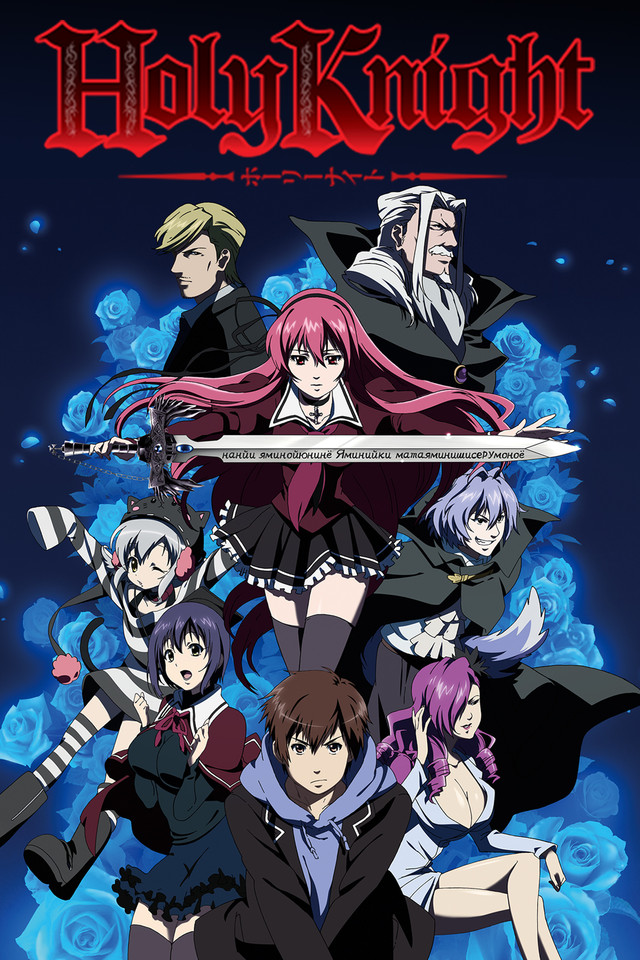 Holy Knight is another OVA special that I'd like to see get a full adaptation. It's only 2 episodes and it barely begins to tell the story of Holy Knight.
This story centers around a boy named Mizumura who goes to a missionary school in Tokyo. He's accompanied by a childhood friend who is in love with him but seems she has never told him. His simple life changes when a beautiful girl named Lilith suddenly transfers into his school and starts making advances towards him.
Mizumura later discovers that he is actually a vampire hunter and the successor of the Romyuarudo lineage. While Lilith is a vampire who is after him and his "seed".
Sadly, Holy Knight is only 2 episodes and has an open ending. I assume it was a pitch to get the full show done or something to try to get more book sales and it just didn't work out. Maybe someone will revive this attempt because it's well done for what they already have. Who knows, the show may end up being bad but at least give it a shot when you have a good base to start from.
[yasr_overall_rating]